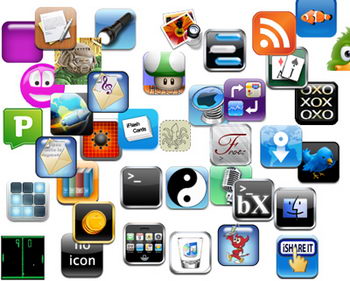 Appulo.us has been no.1 for iPhone apps piracy for a while. But due to the large traffic, they had been facing serious issues with performance and even frequent downtimes. They introduced Troll bridge questions to encounter the issue, partially. But I guess its time to move on, look beyond to a new repository that can serve better. Hackulo.us now presents : AppTrackr
Note: There are couple of other Alternatives to Appulo.us, we don't encourage piracy hence can't put links in here. You can reach us and ask at Twitter @taranfx. There are 2 more popular ones that are better than appulo.us for iPhone
AppTrackr is a new repo that will make things easier and faster. Download isn't available yet, it's in pre-beta stages and the web interface will be live soon.
All of Appulous' core functionality has been replicated in apptrackr, but not copied. I have created my own iTunes scraper which is compatible with all iTunes stores, while Appulous only supports the US store. Our application database has been populated with information that Appulous has extracted for well over a year now. There are also some subtle changes here and there which differ significantly from Appulous. These changes were made to improve the user experience and/or make deployment easier.
Highlights of the AppTracker user interface.
Ajax is used for almost all operations, making the website more responsive and faster. Javascript will render and construct the page instead of our server.
App icons are fully rounded instead of being sometimes rectangular and ugly (like on Appulous).
Screenshots are viewed in a small frame which can be navigated with buttons. The screenshots will fade/slide in from each other.
Categories and sorting options are easy to access and manipulate.
Search is easy to operate.
Default options on submission are tailored for mass-submission.
For updates on AppTrackr and iPhone apps you can follow us @taranfx.
via Apptrackr