One visionary can drive the company into profits even in the hard times. That's what a CEO does, works hard to take his brand to a different level.
Let's take a look at Salaries of Popular Tech CEOs for 2009-2010 time frame — The Era of Recession.
#7: Steve Jobs
– Apple
Earnings: $1
Net Change: No Change
The man, the visionary the charisma and the cult of Gadgets: Steve Jobs was the lowest paid CEO of the year and yet the CEO of the decade. If you are wondering why, here's a n explanation:
Steve Jobs holds about 5.5 million shares of Apple's stock and has never sold a share since rejoining Apple in 1997. During the last year, Apple's stick has literally doubled from $100 per share to $235 per share (today). This gives him annual assets of $5,500,000 x $135 = $742 Million. But the official salary is still remains $1.
#6: Steve Ballmer – Microsoft
Earnings: $1 million
Net Change: – 5%
Steve Ballmer, the guy who loves developers, pay consists of a $665,833 salary, $600,000 bonus and $10,794 in perks and other compensation. No stocks options in last 2 years.
#5: Michael Dell – Dell
Earnings: $2.1 Million
Net Change: +5%
This year Michael Dell was salaried at $931,731 salary (down from $950,000) but compensated by $1.2 million in other benefits. No stock or option/awards.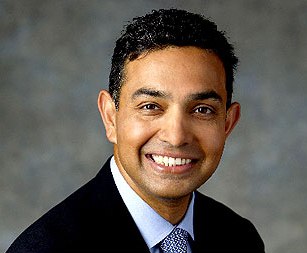 #4: Sanjay Jha – Motorola
Earnings: $3.8 Million
Net Change: -95%
Motorola had seen hard times. The drowning stock of the company was slowed down by Motorola Droid to some extent.  Sanjay Jha is co-CEO of Motrola Mobile devices, He was awarded a fraction of what he was awarded in 2008 ($104.4 million).
In 2009 Jha received a $905,769 salary, $1.2 million cash bonus, $1.3 million in stock and option awards, and $323,366 in perks and other compensation.
#3: John chambers
– Cisco
Earnings: $14.2 Million
Net Change: +15%
John chambers is the CEO of Cisco Systems. In 2009 he earned $375,000 in salary, $2 million bonus, $11.8 million in stock and option awards, and $9,998 in other compensation.
2009 was more of a rat race with Juniper. The company launched a wide range new products, and expects a better 2010
#2: Paul Otelleni
– Intel
Earnings: $14.4 Million
Net Change: + 16%
Paul Otellini is the CEO for Intel, and during 2009 he received $1 million salary, $5.3 million bonus, $7.9 million in stock and option awards, and $290,400 in perks and other compensation.
With the release of Core i7, Intel hit AMD hard on desktops but AMD has continued to give Intel challenge in the server line of processors.
#1: Larry Ellison
– Oracle
Earnings: $84.5 Million
Net Change: – 0.1%
Larry Ellison, the founder and CEO of Oracle, was ranked high on Top 10 most richest persons in the Forbes 2010 list. The bulk of Larry Ellison's 2009 pay package came in the form of option awards, which were valued at $78.4 million. Larry also received a $1 million salary, $3.6 million bonus, and $1.5 million in other compensation. Oracle is one of the few companies (like Apple, google) that grew even during the recession. And the sole-owner was worth being the highest paid in Tech industry.
An extensive list is available at NW.
We write about Latest in tech, Microsoft, iPhone, Gadgets, Open Source, Programming. Grab them @taranfxon Twitter or below:
Top Tech CEO Salaries List 2009-2010

,