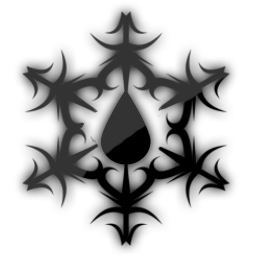 GeoHot  now has released blackra1n RC3 with blacksn0w which unlocks both iPhone 3G and iPhone 3GS running on iPhone 3.1.2 firmware with 05.11.07 baseband (modem firmware).
This version of blackra1n does:
Unlock and jailbreak for 3.1.2 firmware on 05.11.07 baseband

Enabling official tethering on the iPhone.

Hacktivation [Auto Activation] support.

15 seconds speed improvement.
Note: blacksn0w is for iPhone 3G and 3GS users only. Those of you with iPhone 2G should follow the guide posted here or here for unlocking and jailbreaking 3.1.2 firmware.
Let's get started:< Pre-Requisites:
Download iTunes (latest)
Download iPhone 3.1.2 firmware for iPhone 3GS
Download iPhone 3.1.2 firmware for iPhone 3G
Download blackra1n RC3
IMPORTANT: For those who have already installed blackra1n RC1 or RC2 should directly run the the Blackra1n.app and click on "ra1n" (ra1n replaces "Icy").  This will automatically upgrade blackra1n to RC3. Now simply follow Step 3.
Step 1: Open iTunes, connect iPhone and Update/restore to the original iPhone firmware 3.1.2.
Step 2: You will now have to jailbreak your iPhone running on iPhone 3.1.2 firmware with blackra1n RC3. This procedure is same as earlier, and you can follow the guide: Jailbreak iPhone 3.1.2 Firmware using BlackRa1n..
Step 3: [When jailbreak completes] Open the blackra1n.app and you should now see "sn0w".
Touch on "sn0w" to install blacksn0w. This will Unlock your iPhone 3G, 3GS running 3.1.2 firmware on 05.11.07 baseband.
Update: blacksn0w is now also available on Cydia: add http://blackra1n.com/ to cydia sources.
Note: If you have problems with WiFi, GPS, or YouTube after unlocking with Blacksn0w. If you have any such issues, go to Settings > General > Reset> and hit "Reset Network Settings". Once that's complete, do a hard power cycle by holding the sleep/home button for a few seconds and then sliding the on-screen power toggle.
Follow me on Twitter and Facebook or Subscibe to RSS for latest updates.
Should you run into any problems, ask your questions below.