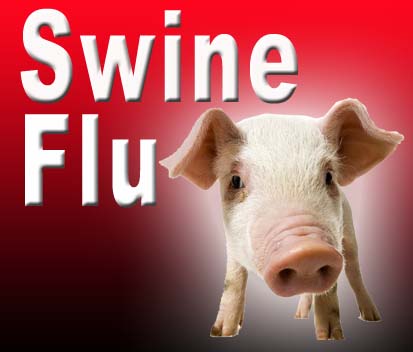 It's evident that if these days you get a seasonal Flu, one would still think of potential risk of Swine Flu. No matter how much Medical science has advanced over the period of years, yet, they have failed in simple thing — Spreading the correct message. Our governments, media, everyone has failed to spread the correct message.
Today, most of us don't know enough about Swine flu, rather what we know simply scares us from this "Deadly Flu".
I suffered from a season flu, that let me research a lot in this field. With the help of 4 doctors and wide Internet search, here is this disease in nutshell –
What is H1N1 ?
Swine Flu is just another Flu only difference being it's more common among Swine and Birds. As a result, Human body has no knowledge on how to heal it and that's what makes it worth knowing.
Myths & Facts
– Swine Flu is Deadly – Incorrect. chances of death with Swine Flu is as low as 0.01%. i.e. 1 in 10,000. A Normal person with good health would never die because of it. Only young babies and pregnant women are more prone. Infact infections like measles is taking toll of thousands more every year, and we are oblivious of the facts. Swine flu is being blown out of proportion by media trying to create hysteria among lay people.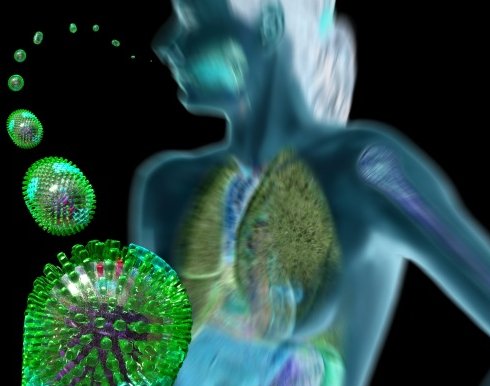 – Swine Flu is Incurable – Another mis-conception. Swine Flu in its early stages is very easy to cure. A medicine named Tamiflu is available worldwide which is very effective and can  cure h1n1 in couple of weeks. The reason why it's better to get this treatment from hostpital — Helps' stopping spreading to other family members and friends.
– I have high fever, cough, etc, It's H1N1 – Not really. Though Symptoms of swine flu are similar to normal seasonal flus', doesn't necessarily means that it is. Read on to find out.
– Infective stage of flue is 5 days, 1 day before and 4 days after onset of symptoms.
Prevention
A person with good health and stronger antibodies has lesser chances of catching this flu. Prevention steps are mostly to do with maintaining good health. Here is what you should take care about, These helps you build a stronger defense system against any viral disease including H1N1 –
– Good, Nutritious Diet – Keep your diet pretty natural and nutritious.
– Good Exercise – Burn your calories. Everytime you exercise, more anti-bodies are produced
– Extra Vitamin C, Fluids
– Plenty of Sleep – Pretty evident.
And these physical preventions –
1. Stay away from foreigners, and foreign materials — they might bring the disease with them.
2. Good Hygiene – Wash hands often, don't touch Eyes, Nose, mouth after touching any material.
3. Dont share utensils, drinks
4. For protection, wear Facemasks when operating near suspects.
The best way to prevent it spreading is asking patient having symptoms of flu like fever cough and running nose to take rest at home for 4 days so he does not transmit it
Symptoms –
High Fever, but is sometimes absent.
Cough, chest pain
Running nose or stuffy nose
Sore throat
Fatigue or tiredness, which can be extreme
Body aches
Headache
Chills
Diarrhea and vomiting, sometimes, but more commonly seen than with seasonal flu
If even two of them are missing specially the last point, you have nothing to worry about.
Severe H1N1 –
Fever accompanied by respiratory distress, should be immediately notified which is likely to be a complication of H1N1 flu.
If you get swine flu, there is no need to panic, contact local hotline for h1n1. almost every country has started this. If needed, rush to a local hospital and get diagnosed. Earlier you get to know, faster and easier it is to cure. Medicines like
Tamiflu
are very advanced and serve as both prevention and cure.
Future of Swine Flu
Swine flu spreads faster in winters, just like any other flu. Lack of sunlight helps develop and multiply viral infections faster. Today there exists 10000 H1N1 cases worldwide. Experts predict that it will continue to rise in future and at faster rate than before.
But there's nothing to Panic about!
Two years ago SARS was blown out of proportion, what happened? Humans develop immunity to the virus. Same is going to happen with H1N1, we will develop immunity in due course of time.
The virus is in the air, you can not stop it. Our body is already developing the immunity so nothing to panic.
We need to take care of children and elderly who have less immunity and do not let them go to crowded places that are all.
Stay healthy, Avoid the Panic.