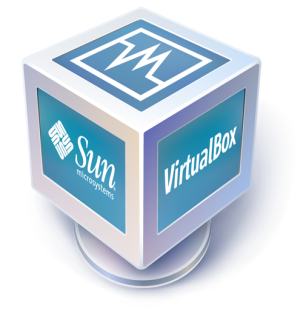 VirtualBox has always been leader in performance in the Virtualization world. With more than 20 .5 million copies of VirtualBox downloaded worldwide average a rate of 40,000 per day is now getting beaten with the release of new version.
Targeted at server, desktop and embedded use, it is now the only professional-quality virtualization solution that is also Open Source.
What comes new in the 3.1 is the Live Migration feature as the virtualization industry's first "Teleportation" capability, allowing running virtual machines to be moved between hosts — including different operating systems, types of computer (server to client) and CPUs (Intel to AMD). Earlier ones like VMWare vSphere/vMotion don't transverse all OS, processor architectures.
Update: Virtualbox 3.2 Features announced.
What comes more is the marvellous new feature to restore  from multiple virtual machine states of arbitrary snapshots and new snapshots can be taken from any snapshots (Branched Snapshots).
Good news come for UI enthusiasts too. 2D video acceleration for Windows guests is now more powerful. What this means is Windows 7 guest can leverage full Aero features including the glassy effects and window animations accelerated by GPU, using the host video hardware for overlay stretching and color conversion.
On the Networking front, the network type can now be changed while a VM is running. No other VM in today's market can do so. To add to it, there is added support for paravirtualised network adapters. VMWare used to support this but only on linux.
Fastest goes even Faster: On the performance front, it has improved by factor of upto 30%. This includes improvement in speed of Virtualized OS, Better RAM and Harddisk I/O, better Networking performance.
All in all Here is the Summary:
Live Migration of a VM session from one host to another (Teleportation)
VM states can now be restored from arbitrary snapshots
2D video acceleration for Windows guests
CD/DVD drives can be attached to arbitrary storage controllers
More than one CD/DVD drive per guest VM
The network attachment type can be changed while a VM is running
New experimental USB support for OpenSolaris hosts (OpenSolaris/Nevada build 124 and later)
Performance improvements for PAE and AMD64 guests when using non-nested paging (VT-x and AMD-V only)
Experimental support for EFI (Extensible Firmware Interface)
Support for paravirtualized network adapters (virtio-net)
Existing Features
Handles massive workloads of up to 32 vCPUs
Share and publish appliances with other virtualization platforms
Runs multiple operating systems at once on one PC
Enables cross-platform, multi-tier applications
Supports the Solaris OS, OpenSolaris, Windows, Macintosh OS X, and Linux.
Provides remote access to guest virtual machines from anywhere
Supports virtual server environments
I would proudly call it "Enterprise-class open source virtualization from the desktop to the server"
VirtualBox 3.1 now exhibits a full complement of enterprise hypervisor features. Teleportation helps virtual machines achieve high availability. When physical hardware needs to be taken down, the virtual workload can simply be teleported to another physical host.  Sun is betting VirtualBox 3.1 will appeal more to the business market as workloads can be "teleported" to another physical host to help achieve high-availability.
Free for personal use and Commercial Enterprise licence subscriptions starting at $US30 per user is the best deal we can get in the Virtualization world. Sure, VirtualBox is ready to rock the Virtualization world.