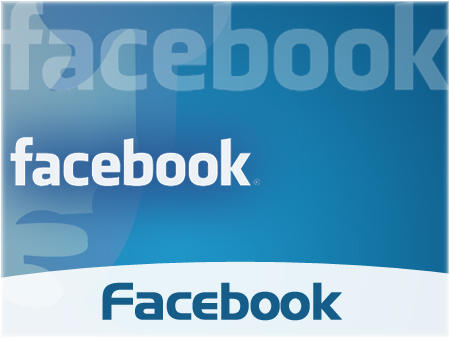 Yesterday night, Twitter was bottlenecked by conversations predicting what "Facebook Lite" could be. So let's cover it in more detail.
What is Facebook Lite
It's a new service that's apparently being beta tested by Facebook. But users who received the message that they were invited to test it out, were frustrated when the link didn't work. There's a reason for that: It was a mistake to roll the test out to most of these users tonight, Facebook has confirmed to us.
As predicted incorrectly by most, we now know — Facebook Lite has nothing to do with Twitter or FriendFeed. Instead, it was designed to be used in parts of the world where Internet speeds aren't good enough – said Facebook. Given that, the initial testing of it has taken place in India over the past several days, this makes sense.
Despite the fact, we have found certain features resembling Twitter – clean, light interface containing Friend updates.
Facebook is to load too slow, at times, on some broadband connections in the U.S., and just imagine what that much be like on connections that are several times slower. And then also consider that all of Facebook's data-centers are here in the U.S. So for the data to get around the world, it creates an even longer natural load time. So Facebook is stripping the site back and allowing Facebook Lite to be a site where new users can quickly write on friend's walls, send messages and build their social network. The basics.
It's testing in India right now, but the plan is for Facebook Lite to hit places like Russia and China as well.
All that being said, it is entirely possible that the service could find its way to the rest of the world as an option for those who maybe don't want all the bells and whistles that Facebook provides, and instead just want speed. Facebook didn't have anything to say on that matter, and specifically not the U.S., but it seems reasonable. After all, MySpace has a "lite" version too.
The FACT
Don't go by what Facebook is telling us or what other blogs may mislead to. In countries like India, the most common type of connection is DSL/ADSL. There are very few (I haven't seen any) Dial-ups because they are expensive and slow. All broadband connections have bare minimum of 128 kbps and most common being 256kbps. Most plans being Unlimited in these segments. Another common segment is of 1-2 Mbps which have metered download.
Considering all this, I tried to benchmark load times of Facebook on my 450kbps connection here in India.
Login page load time – 4 seconds (max)
Displaying Complete homepage (Cache cleared) – 16s
Second time Reload – 6s
Today, Indian Social networks are dominated by Google's Orkut. But there has been a change in the last few months. Most of them have started using both and few have completely left Orkut. Load times on Orkut were bit less than this but one time 16s is not something which is critical.
So here is the verdict:
None of the Asian countries need Facebook Lite. Here's why –
– If a certain user is not having enough funds to come online via broadband, probably he never even heard of Facebook.
– Slow connections specially 2.75G (EDGE) on mobiles already use mobile apps which are already pretty fast.
– One time loading of 16s is not much. Specially when subsequent reloads are faster.
– Facebook Java J2ME based app would make more sense, as you would be able to run it all mobile platforms.
– No matter how much they make it Twitter-like, Facebook has to fasce one ground reality — It can't compete with Twitter.