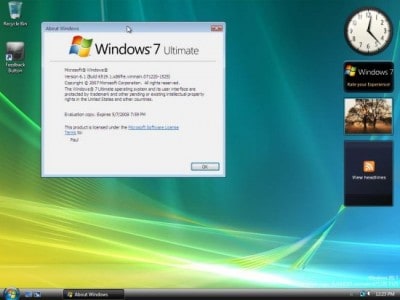 Microsoft has finally gotten around to naming the release date of its next version of Windows.
Windows 7, which will replace the Vole's much maligned Windows Vista operating system, will officially hit the shops on October 22, just in time for Halloween.
The Vole still has not told us how much Windows 7 will cost, but it is believed that you will need to either be an accountant or hire one to understand the multiple licencing alternatives.
It is fairly clear that Microsoft is angling for the holiday crowd and wants people to buy its operating system for Christmas. We think new socks will be cheaper and more satisfying overall.