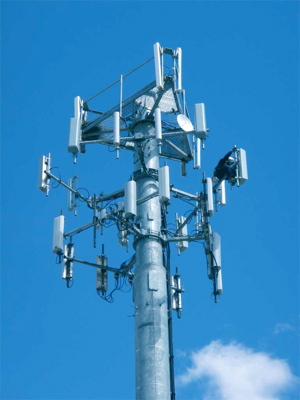 For those who don't know what Cellular antenna does, here is brief- Cellular antennae are shaped for perfection. The cells are situated exactly 120 degrees apart to cover maximum area. These 3 Vertical (white colored) cells cover the RF carrier frequency to your cell phones (800Mhz, 900Mhz, 1800Mhz). The circular antenna is used as microwave carriers for high bandwidth Communications across different BTS, alternative is to use Optical fibers.
Cells were considered good innovation till date. Where wireless communications company Ericsson usually deals in products meant to be unseen, it has taken a different approach with its new Capsule cell site, and designed a mobile broadband base station that is meant to be seen without standing out.
Even though mobile broadband coverage is in increased demand, property owners and communities are often less than thrilled to have cell towers erected near their homes and places of business. Companies have tried to make the giant towers less obtrusive by hiding them in fake foliage, or in creative architecture, and in urban areas, they're frequently put up wherever there is free space. Sometimes they put it on high skyscrapers, but nothing served the purpose.
Ericsson has devised an all-in-one mobile broadband tower that can be set up in less than 24 hours which is designed to be either as noticeable or as un-noticeable as its surroundings demand. Earlier, similar setup of a BTS used to take days, I have seen one of them being planted on the top of my building for several weeks (including testing)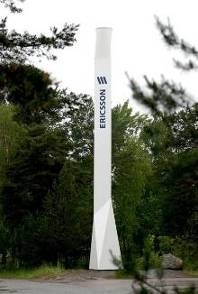 The towers, designed by Scandinavian architect Thomas Sandell, are about 14 meters tall and weigh less than a ton (800kg). They require only a 2 meter equilateral triangle of ground space, and their composite exterior can be illuminated and adorned with advertisements or simply camouflaged into its surroundings.
Ericsson launched its first Capsule site today.
Ericsson will replace Ugly Cell Phone Towers.

,