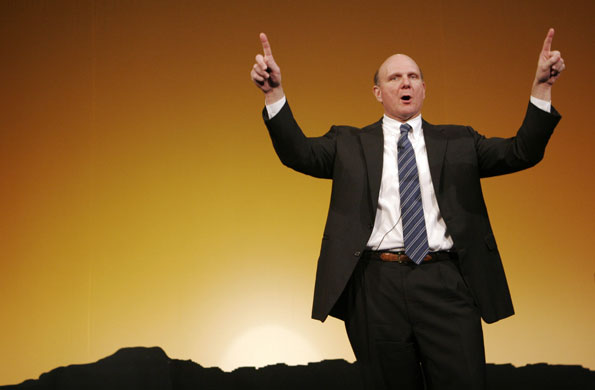 Microsoft did their best in building BING. It took more than a year to build something as competent as Bing, the powerful search engine, decision engine to be precise (cumon, atleast they claim it to be)
How did Microsoft make Bing?
5 Tough steps
1. Go to www.google.com in IE7. search for "good startup search companies", from results click on "www.powerset.com", result will be displayed on 2nd or 3rd page.
2. Look at the company's financials (at Yahoo finance), click "Buy".
3. Let the search engine index the web for few months.
4. Rename it to "Bing" a year later.
5. You are all set. Open firefox and start searching internet.
There is a secret to this story. During the first step they faced lots of issues. IE8 crashed the time they opened it. They opened Firefox silently.. shhhhhh.
And what you get is, Happy Steve dancing to tunes of google and apple. BTW, wat dance is that?
bing fails awfully in retrieving good results for some of the basic search results that I mentioned earlier
Just for fun. No intentions to hurt any one. 🙂